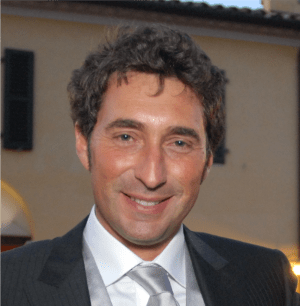 Alessandro Francinella
Operation and Supply Chain Director
Alessandro was born in Ancona on 22 March 1973. He graduated in Mechanical Engineering at the "Università degli studi di Ancona". After having worked with the university "Università di Ancona", being lecturer and freelance in the energy field, in 2001 he starts working at Merloni Elettrodomestici (Indesit Company) first of all in the team of Product Development, afterwards filling more significant vacancies in the company as Project Manager, Platform Leader, Research and Development Manager of the UK branch, having its seat in Bristol (UK), Purchase Department Manager, Product Quality Manager, Research and Development Manager and Quality Manager for the dryer sector. In 2016 he starts working at JP Industries as Operations Director, in the variuos fields such as Research and Development, Production, Quality and Logistics. In 2019 he starts working in Clabo as Industrial and Supply Chain Director.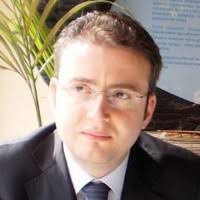 Sandro Capriotti
Commercial Director
After graduating in Economics and Commerce in 2001 and then specializing the following year through a further education in Enterprenuership and Innovation Management at the University known as Facoltà di Economia dell'Università Politecnica delle Marche, Sandro start sit professional path as salesman of insurance-related products as well as financial promoter , working then in the footware sector as Commercial Manager at the Suolificio SGM in Montegranaro (Fermo) where in 2002 he became the director of the Siviroman factory, a company working in the same sector in Rumania.
In September 2003 he starts his long career  in the food-related furnishings sector at the Bocchini Spa in Monsano (Ancona) fulfilling numerous role in the commercial field , starting as Export Area Manager then becoming Sales Director. After a short period as Sales DIrector at Sifa Industrial Design in Vallefoglia he came back to Monsano in October 2014, afterwards in January 2016 he started working at Clabo Spa di Jesi (Ancona) as Sales Director for domestic clients and currently holding directorship as Commercial and Marketing Director.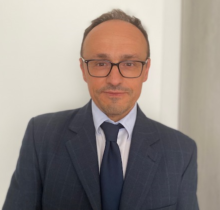 Mirko Borocci
Head of Administration and Finance and Managing Control Director
Mirko was born on 6th August 1970 in Jesi, Mirko graduated in Economics at the university "Università G. Marconi" in Rome.
The first significant working experience takes place at the Indesit Company S.p.A. in Fabriano (AN) in 1997 where he achieved more and more important roles in terms of  responsibility in the various factories of the group, working in the beginning as Logistic Manager then becoming Industrial Controller in the"Cooking" technological branch. After the experience at Indesit, he continues his career as Controller in various important industrial companies such as Ferretti Group S.p.A. in Forlì in 2007 and Teuco Guzzini S.p.A. in Montelupone (MC) in 2010, then becoming Group Controller at Gruppo Pieralisi in Jesi (AN) IN October 2013. He finally joins Clabo S.p.A. in January 2020 where he currently is Control System Manager.