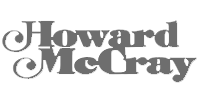 The brand Howard McCray has always dealt with the production of display cabinets for the gastronomic field thanks to its 130-years experience.
It has a great reputation from the productive point of view thanks to the high-quality products.
Though it boasts plenty of clients, this brand has always been able to develop and maintain a personal relationship with its clients.
This brand is the last acquisition of the Clabo Group and its seat and production factory are based in the USA.